Back To School Stationery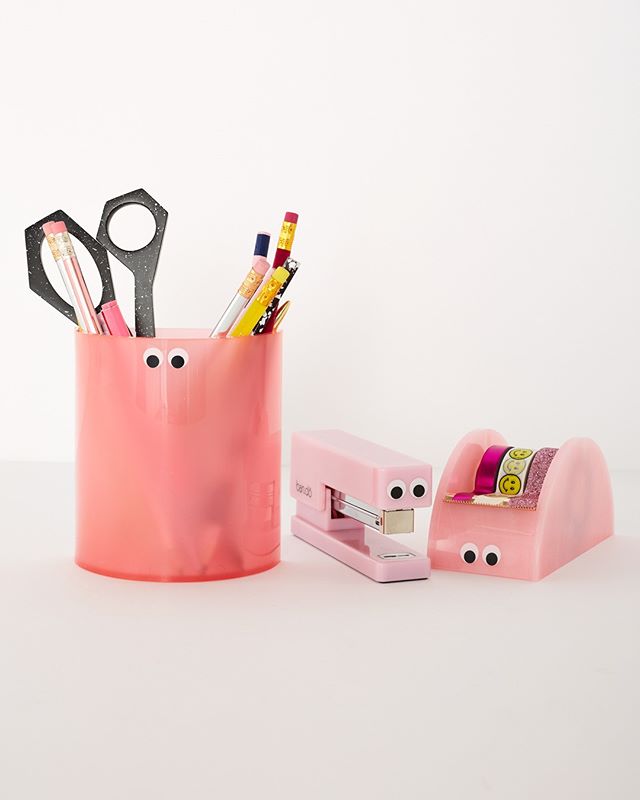 It may only be early August but it is never too early to start planning your back to school stationery wardrobe. If like us you aren't even going back to school or university but still feel the urge to buy new stationery items at the end of every Summer then you are also in the right place. Embrace your inner stationery geek and decorate your desk space until your heart is content! 
Let's start with the basics, pens & pens! Our pens and pencils are far from basic though, we have a fab select range to choose from. Ban.do pens and pencils are covered in their signature prints which co-ordinate perfectly with planners and pencil cases. Rifle Paper Co. & Kate Spade pens & pencils are super stylish and compliment all of their planner's, pencil cases and notebooks. We are firm believers that the cuter your pencil is, the better the ideas that are written with it. Obviously, if your pens and pencils are beautiful, your pencil case should follow suit. You may choose to match your writing implements to your pencil case or you may prefer to mix it up with a more eclectic approach with a mix of prints together. Our range of pencil cases are far from ordinary, if they are not lined in gold leatherette they come as standard full of stationery essentials! Kaweco pens & mechanical pencils come in a range of delicious shades. They are chunky little gems that will look fab mixed in with your other stationery essentials! 
There are certain items that we all need just to get the job done and they need to look just as good as your other desk items. Monograph Staplers and the Ban.do desk range are super sweet, just look at those cute googly eyes! The Monograph stapler is available in two sizes and they also have a matching old school desk pencil sharpener in the range too! We particularly love gold finish accessories like the Kate Spade Acrylic Stackable Desk Organiser or the House Doctor Simply Basket Set and Stationery Organiser set. They add a little bit of luxe glam to the desk area. Filled with plenty of pockets, slots and loops, this Ban.do Folio is perfect for those who want to organise their stationery items on the go. 
We like our stationery like we like our gifts, packaged to perfection. Fox & Fallow & Kate Spade both package their erasers in a super stylish gift box. House Doctor erasers follow their Scandinavian design roots with their chic frosted sleeve. 
We all have very busy lives so a planner is a must to keep organised. We stock Kate Spade, Ban.do, Rifle Paper Co., and Rico Design, Happiness Planner and Papaya! Planners. Each brand has their unique style and they vary in price to suit all budgets. A Planner is a very personal stationery item so it is no surprise that we like to customise them to our own taste. Many of our planners have sticker pages full of cute designs to help embelish your planner throughout the year. Planners such as the Happiness Planner encourage positive mental health which can be an invaluable tool for many who are looking for a new way of thinking. 
Sticker, Sticky Notes or Tape If you are wanting more ways to decorate your planner we have lots of sticky items that will fit the job! We literally have oodles of sticker sets and tapes to choose from! Sticky Notes are also incredibly useful to add important notes and reminders in your diary or about the house. 
Can you ever have too many notebooks? We don't think you can when they are this pretty. Even note-taking and list-making can be a joy when you're using one of these. Below we have a small snippet of our range of notebooks and notepads. They all vary in size, from the large Kate Spade spiral notebooks to the handbag sized Rifle Paper Co. Pocket Notebooks. 
Busy people need a break so Kate Spade and Ban.do Tumblers and Thermal Mugs can help you out. They are all bpa-, phthalate, lead-free construction which means you can sip without worry!  Lunch on the go has never been so stylish! Pack your sarnies in these fab Kate Spade Lunch Totes!  
Please click here to view our full Back To School Stationery range.