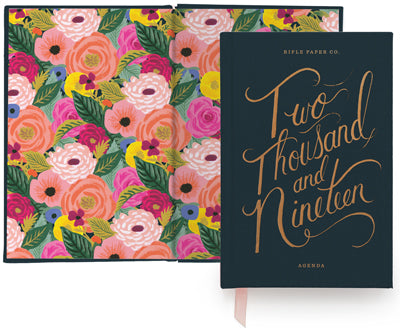 Cute Planners 2018-2019 - We have so many super cute planners that it may be difficult to decide on just one! Here we are taking a little look at the different styles to choose from.
The Papaya! Weekly Planners are designed to inspire you throughout the year. Fully illustrated pages incorporate your favourite PAPAYA! quotes and artwork, making them perfect for keeping track of scheduling, personal goals, meal planning and more. Features include gold foil embellishments, weekly views, monthly views, dates-to-remember, and note pages. Includes pocket folder to keep you organized.
These 13-month planners (August 2018 to August 2019) from Ban.do are great fun and incredibly useful. The 2018-2019 Ban.do Planner is back and better than ever. You are going to find it almost impossible to choose your favourite cover design they are all so good! Plus they come in 3 different size formats. Each planner has a weekly and monthly two-page spread so you can plan and see the full month ahead easily and clearly. Also included is a year view. As well as a double-sided pocket you also get colour-coded month tabs and awesome artwork throughout. Not only that you will find notes pages, weekend to do's, compliments throughout and 3x Sticker Pages!!! 
Kate Spade 2018 2019 Planners are available in four different prints and two different sizes. They run from August 2018 to August 2019. Each design has the same concealed spiral cover however they now have two new design features. Kate Spade 2018 2019 Planners in the Illustrative and Floral print now feature a grommet with a gold charm ring and charm. It is such a lovely touch and you can add your own charms to the ring. Kate Spade 2018 2019 Planners in the Spotty and Gold Floral print feature a photo window with acetate cover. This is a great way of personalising your planner. You can put a personal photo in or perhaps a shopping list or to-do list reminders. Four different prints and two different sizes Medium or Large! 
Finally, we have the ever popular Happiness Planners. The Happiness Planner is a planner like no other. Instead of focusing on productivity, it focuses on "your happiness". It is designed to help you cultivate happiness by embracing the power of positive thinking, mindfulness, gratitude, and self-development. The focus is on making each day a positive experience, building introspection into your routine and increasing self-awareness. On top of the typical daily pages, this planner is packed with questions and guides that help you become a happier and more positive person. Set goals that will maximize your happiness level. Plan your life around things that truly matter with those who truly matter. Start each day with an exciting and inspiring thought. Cut out things that hold you back. Train your mind to always look at the positive side of things. Learn to master the art of resilience. Strengthen relationships with your loved ones. Spend more time and money on things that truly make you happy. There are several different formats to choose from however we have just introduced the new following 
Plan ahead for 2019 with these 12-month book cloth cover agendas. They have weekly and monthly calendar pages and inspirational quotes throughout. These agendas exude quality with Smyth sewn binding, illustrated endpapers and metallic gold foil accents. 
For those who are needing a new planner now then these Rifle Paper Co. 2018-2019 Planners are just what you are looking for. They last 17 Months and run from August 2018 to December 2019. This Rifle Paper Co. spiral-bound planner is the ideal companion. Outside, a soft pink cover decorated with little bouquets, held closed by a gold metallic band. Inside, roomy calendar pages with monthly and weekly views, plus two full sheets of stickers — We have several prints to choose from but each design has sticker pages which will make your heart melt, they are so cute.